What's the elevator pitch for your company and why did you get into this business?
I write branded customer-converting copy. My copy grabs your potential customers' attention, wins their trust, builds a positive impression of your brand, and converts them to loyal clients. I've always held an interest in marketing. Over the years, I gravitated toward writing copy as my focus for marketing work.
Who was the biggest influence or help in kicking off your business? What did they do to help?
My parents were the greatest influence in kicking off my business: they normalized freelancing and entrepreneurship for me. My parents were both entrepreneurs. They always encouraged me to follow my own path, to use my skills to help others, and pursue my dreams. The confidence they gave me helped me launch my business with energy and excitement.
Do you listen to music while you work? What are the top songs on your playlist?
I love listening to girl power songs! Right now, my favorites are Woman by Kesha and Work by Iggy Azalea.
How do you measure your client's satisfaction and what have you learned from this process?
I feel most fulfilled when my clients contact me for a second or third project. Any copywriter can hit a client's metrics or create colorful copy; only a few are also enjoyable to work alongside. Knowing someone wants me on their team is the highest compliment I could receive.
Which book, website, magazine, podcast, or other piece of media has the most influence on your business? What did you learn from it?
The book Selling the Invisible by Harry Beckwith is one of my go-to marketing guides. Its short chapters detail the exact methods to win your audience's trust and grow your client base through marketing.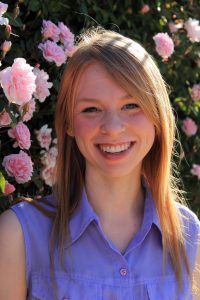 Alice Hoekstra
Email: [email protected]