What's the elevator pitch for your company and why did you get into this business?
I work primarily with local small and mid-sized businesses to help them resolve legal disputes. As a business owner, litigation can be an incredibly stressful and costly experience. I will work with your business to ensure that any legal disputes you encounter will be resolved on terms that are best for you. Whether that involves pursuing alternative dispute resolution (such as negotiating a settlement or attending neutral, third-party mediation) or going to court, I will be there to lead you through the process.
Who was the biggest influence or help in kicking off your business? What did they do to help?
Prior to striking off on my own, I practiced at one of Canada's largest law firms where I was extremely fortunate to have some outstanding mentors. As well, I have established strong connections with lawyers here in Ottawa who are also sole practitioners. Both groups have been invaluable in supporting and guiding me through the process of setting up my own law practice.
Are there any productivity hacks you've experimented with? How did they work for you?
The focus of my business is to provide clients with the best possible legal advice that I can offer. But now that I am a small business owner as well as a lawyer, there are a 1001 administrative tasks that can easily eat into my day and zap my productivity. Fortunately, there are some fantastic software platforms that allow me to delegate and automate the tasks that would otherwise occupy my time. This allows me to operate as lean as possible while maximizing the time that I spend helping clients work through their legal problems.
How do you measure your client's satisfaction and what have you learned from this process?
As a lawyer, we are trained to view our clients' problems through a legal lens, which sometimes means that we lose sight of the people involved in the dispute that we are trying to resolve. Although effective lawyers will always maintain a certain level of stoicism and reasonableness in approaching their clients' problems, I think that my clients have appreciated my ability to balance that stoicism with a measure of empathy. And now that I am a small business owner myself, I appreciate even more the stress and uncertainty that small businesses encounter on a day to day basis, which should make me a better lawyer.
Which book, website, magazine, podcast, or other piece of media has the most influence on your business? What did you learn from it?
Of the dozens of books and articles that I read leading up to starting my own law practice, the two that stood out the most are "Deep Work" by Cal Newport and "Rework" by Jason Fried and David Hansson. Although neither of these books were written specifically for lawyers or entrepreneurs, they did highly influence my thinking about how I wanted to structure my practice and my approach to work in general.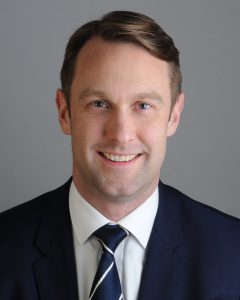 Andrew Paterson
Paterson Law Professional Corporation
Email: [email protected]