Welcome to COLLAB SPACE!
We provide a community for entrepreneurs and small business owners to create, innovate, and collaborate with other like-minded business owners. At Collab Space, we believe in providing the support structure you need to succeed. That's why we include education, mentorship, and business promotion opportunities in our packages.
Free 3-Day Trial
Virtual Tour
Collab Space Community
Business Happens in the Space Between
At Collab Space, we believe it takes a community to raise a successful business. That's why we curated a coworking space that provides you with all the resources you need to succeed. Our vision is simple- to create a space where entrepreneurs and small business owners can come together and support each other to overcome challenges. From mentorship opportunities to networking events, we offer everything you need to achieve success in your business.
Mentorship Network
Our mentorship network is comprised of skilled business owners who have amassed knowledge through years of work experience, and are open and available to support your business needs. Whether you are seeking personal mentorship or business mentorship, there's someone for everyone.
Promotional Support
As a member of Collab Space, you will receive guidance and support to get the word out about your business. Through networking events, collaborative roundtables, and online promotion to our network, we will help you build your base and promote your product or service.
What People Are Saying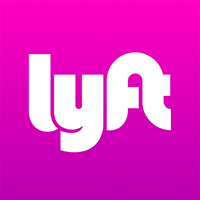 "Collab Space has been a fantastic base of operations for the Lyft Ottawa team. Emile and his team have been nothing but helpful, the building's amenities are top-notch, and the community is made up of awesome members. Collab Space is a great home for any kind of company, large or small!"
– Alex Mahon, Lyft
View All Testimonials